Sealing the Deal: The Final Stages of Somalia's EAC Accession.
Somalia is on the brink of becoming the eighth member of the East African Community (EAC), a regional bloc dedicated to fostering economic, political, social, and cultural integration among its member countries.
This development follows the conclusion of nine days of intensive negotiations in Nairobi, Kenya, concerning Somalia's accession to the EAC.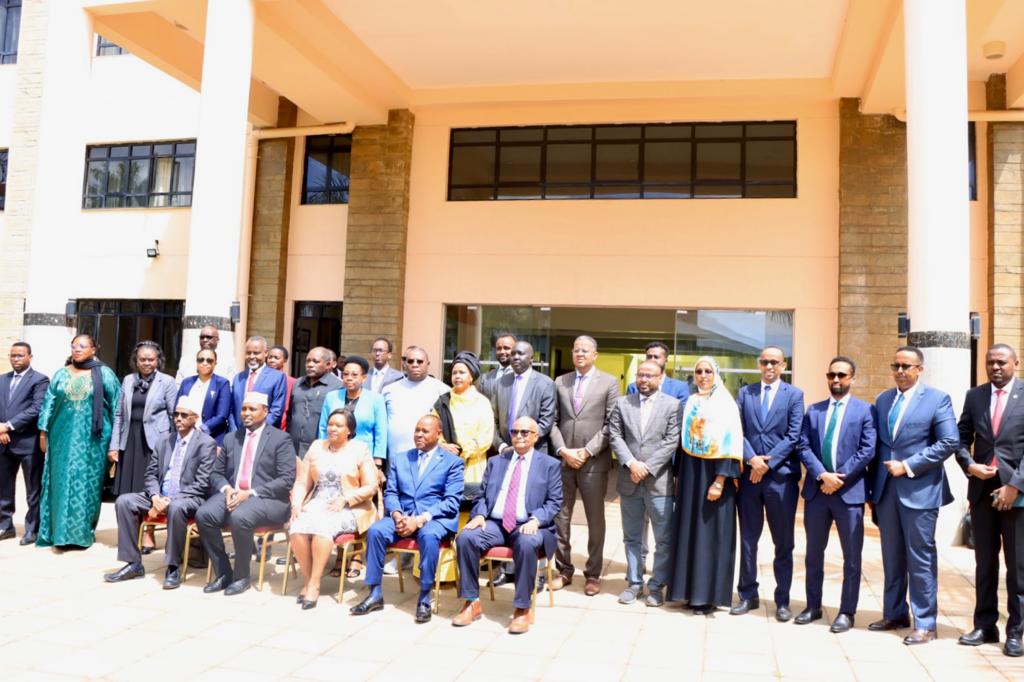 The results of these negotiations will be submitted to the EAC heads of state durin their summit in November of this year.
At this summit, the final decision on Somalia's EAC membership will be made.
Somalia has been pursuing EAC membership since 2012, when it initially submitted its application.
A verification mission conducted by the EAC from January 25 to February 3, 2023, affirmed that Somalia meets the admission requirements set forth in the EAC Treaty.
The EAC comprises seven countries in the African Great Lakes region of eastern Africa: Burundi, Kenya, Rwanda, South Sudan, Tanzania, Uganda, and Democratic Republic of Congo.
With a collective population exceeding 480 million people, the bloc constitutes a substantial market for trade and investment.
Joining the EAC promises a host of benefits for both Somalia and the regional community.
For Somalia, membership would signify access to a larger market for its products and services, increased investment opportunities, enhanced infrastructure, and greater security.
Additionally, it would facilitate cooperation on various cross-border issues.
For the EAC, it means broadening its regional reach and influence.
Benefits of Somalia's Accession to the EAC:
Access to a Larger Market: Currently, Somalia's market is confined to its immediate neighbours.

Membership in the EAC would offer Somalia a significantly larger market for its exports, such as livestock, fish, bananas, and charcoal.

Investment Opportunities: The EAC's relative stability and prosperity make it an appealing destination for investment.

This could invite more foreign investment into Somalia.

Infrastructure Development: The EAC is vigorously investing in infrastructure, like roads, railways, and power grids.

Such investments would help improve connectivity and reduce the cost of doing business in Somalia.

Enhanced Security: The EAC's regional security framework could significantly improve security within Somalia.
Cross-border Cooperation: The EAC serves as a platform for collaboration on issues like trade, security, and environmental concerns, potentially addressing challenges like illegal immigration and environmental degradation in Somalia.
Somalia already maintains a significant business presence in EAC countries.
EAC membership would safeguard Somali citizens' investments in these countries.
Somalia is also actively combating al-Shabaab, a terrorist organization that threatens regional peace and stability.
Defeating al-Shabaab would notably benefit the EAC, given Somalia's extensive coastline on Africa's mainland.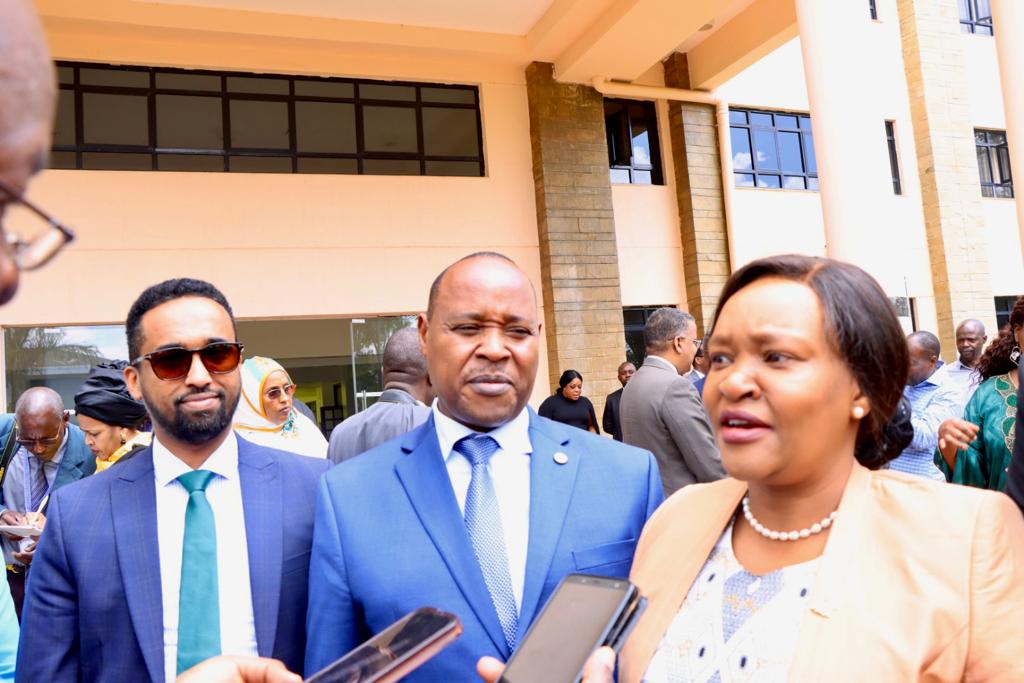 The negotiations featured optimistic remarks from both parties.
Peter Mutuku Mathuki, the Secretary-General of the EAC, stated on the opening day, "Joining the EAC would enable Somalia to benefit from the EAC's regional infrastructure projects, which aim to improve connectivity and, in turn, bolster Somalia's economic development." He further commented that Somalia's extensive 3,000-kilometer coastline offers immense potential for increasing intra-regional trade.
Ali Omar Bagadi, the State Minister for Foreign Affairs of Somalia, opined that Somalia's potential membership is a significant step toward economic integration with other East African nations.
He said, "This represents a vital advancement in providing Somali businesses and youth with increased economic opportunities, aligning with President Hassan Sheikh Mohamud's vision."
Dr.
Abdusalam Hadliyeh Omer, as the Presidential Special Envoy for the East African Community (EAC) who led the negotiations, expressed his gratitude and optimism.
He wrote, "As Somalia's Special Envoy to the EAC, I extend my heartfelt appreciation to all delegations for their constructive engagement and open-mindedness throughout this process."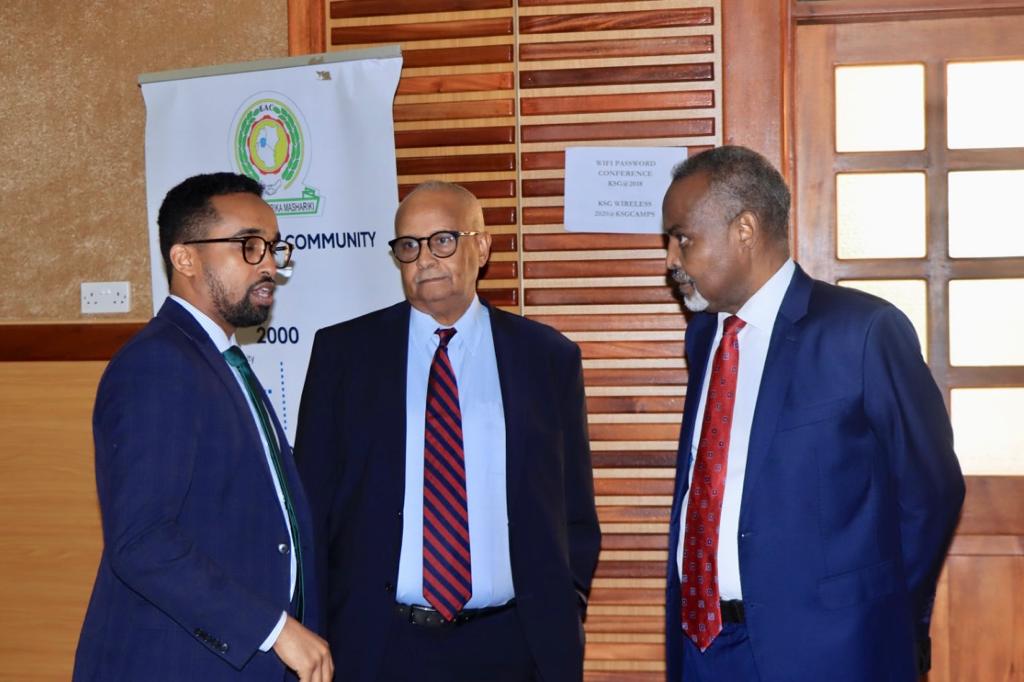 Dr.
Mohamed Osman Mohamoud, the National Economic Advisor to the President of Somalia and a member of the National Economic Council, emphasized the particular gains for Somali youth and small-scale industries.
He stated, "Joining the East African Community isn't merely an achievement at the diplomatic or macroeconomic levels.
It's about creating tangible impacts at the grassroots, particularly for our youth and small-scale manufacturers.
The expanded market access and the influx of investment will be a springboard for our young entrepreneurs to scale their ventures.
Moreover, small factories will benefit from lowered tariffs, simplified trade processes, and a more stable and expansive supply chain.
This membership is not just a feather in our cap; it is a lifeline to the future of Somalia, illuminating pathways of opportunity and prosperity for the generations to come."
Dr.
Mohamed Osman Mohamoud further elaborated on the harmonization aspects that EAC membership would entail. "Beyond economic advantages, there are critical areas of harmonization, from immigration policies to education and healthcare systems.
Such integration would be mutually beneficial for both the people of Somalia and the wider region," he said.
He also highlighted the untapped potential in sports: "With a vibrant sports culture, Somali youth stand to gain significantly from EAC membership.
They'll have the opportunity to participate in regional leagues, thus elevating the experience and exposure of our sports industry.
This will not only enhance the athletic talent but also foster cultural and sports integration among member states."
On the education front, he added, "The EAC also offers opportunities for the harmonization of training curricula, which will make it easier for our youth to pursue educational and vocational training across borders, thereby expanding their skillsets and employability."
Dr.
Mohamoud also underscored the importance of benchmarks in guiding this transition: "Having clear benchmarks will be instrumental in Somalia's efforts to revitalize its governmental operations.
By aligning ourselves with the proven, successful bureaucracies of existing EAC member states, we not only stand to benefit in economic and infrastructural development but also in enhancing political and security stability."
"In essence," he concluded, "our phased integration into the EAC community will be a catalyst for widespread development across various sectors— from trade and infrastructure to social welfare.
It's a holistic approach to not just regional integration but national revitalization."
"Somalia is at a pivotal moment in its history, marked by sweeping plans for national recovery as laid out in our National Development Plan 9th and the Centennial Vision 2060," said Dr.
Mohamed Osman Mohamoud. "However, the magnitude of the infrastructure and development projects we envisage requires collaborative efforts.
Solo attempts to foot the bill for massive investment in sectors like roads, railways, fisheries, livestock, and manufacturing are not practical."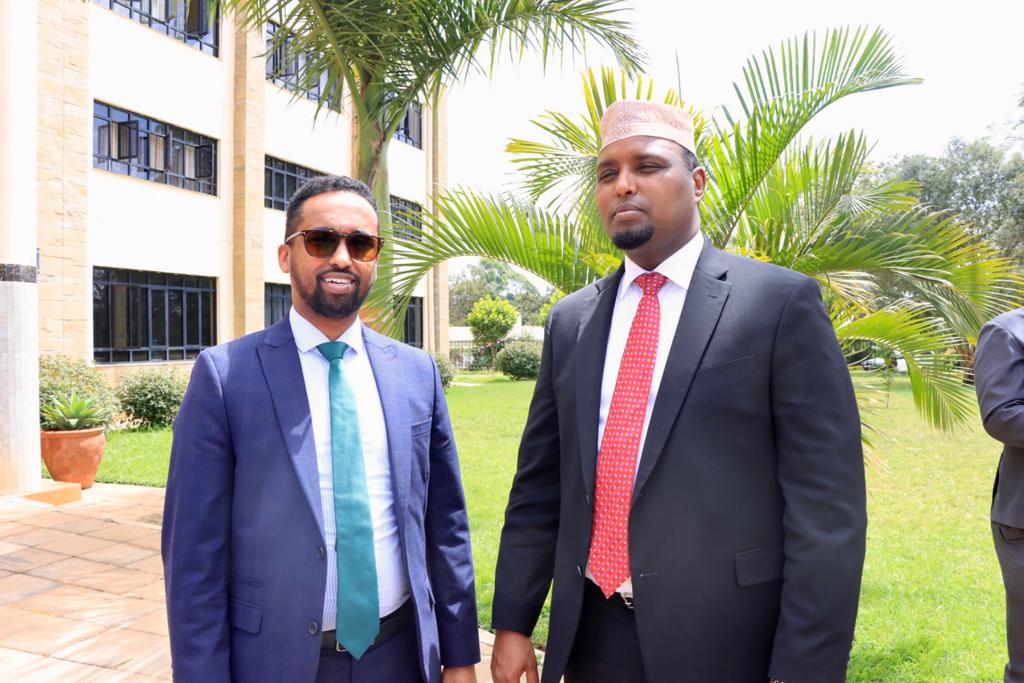 Mohamoud highlighted the geostrategic position of Somalia in connecting not just the EAC but also broader global markets. "Our coastline serves as a vital link, connecting the EAC to the Middle East, the Arabian Peninsula, and Far East Asia.
This places Somalia at the nexus of regional and international trade, making it an attractive destination for global investors."
"The EAC membership serves as a lever to attract foreign investment through a regional approach.
It makes the process of securing large-scale investments much easier, transforming Somalia into a key hub and strategic ally for Africa and the global investment community," he continued.
"In summary," Mohamoud concluded, "joining the EAC will be a win-win situation, not just for Somalia but for the whole continent and beyond.
It positions us as a major stakeholder in global trade and logistics, transitioning Somalia from an isolated state to an integral part of the international community.
This shift makes the cost of conflict economically unsustainable, advocating instead for peaceful coexistence, mutual understanding, and a focus on economic diplomacy.
In doing so, we pave the way for a more prosperous and stable Somalia."
The final decision on Somalia's EAC membership will be made at the EAC heads of state summit in November.
If approved, this will mark a historic moment not just for Somalia and the EAC but for the entire African continent.
By: Abdullahi Hussein Osman
.